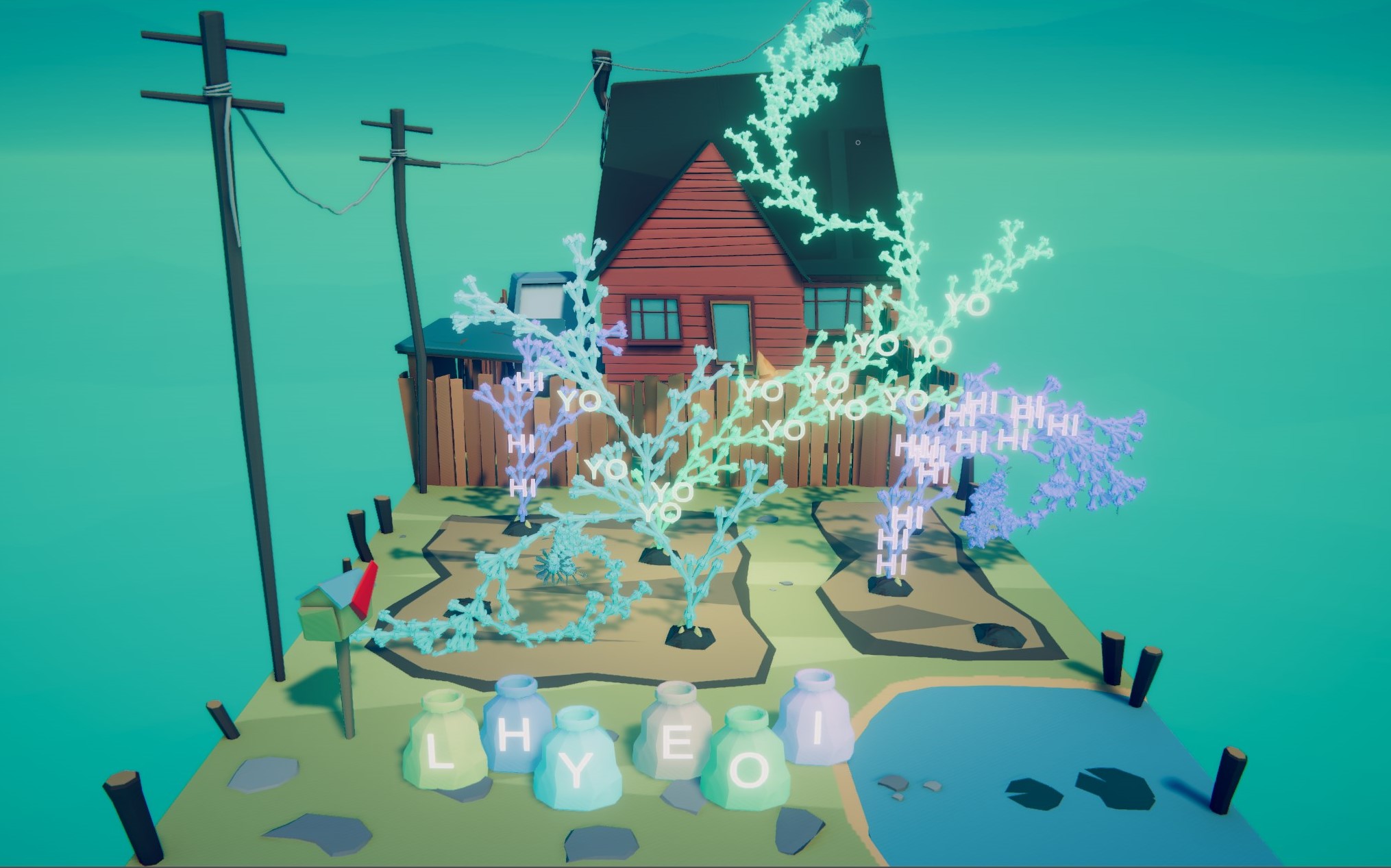 Grow
A downloadable game for Windows
Hey itch.io browsers and twitter friends!
This is a short game jam made by a small team at the Ubisoft Game Jam Berlin 2019 with the theme 'non confrontational games'.
This is a tiny 1-5 minute prototype game about writing with your pen pal neighbor by growing words from letter seeds. We hope you will enjoy it.

Keep in mind that this is an experimental jam game, so there will be a bunch of bugs.
Instructions
Use wasd to move the camera.
Click on the mail box to read your incoming mail.
Click on tools to set them active. Seed can be planted by using the hand tool to grabs seed/letters from a bag and clicking them onto a field patch.
Water plants to grow them, that's it.
Multiple seeds need to be combined to have a chance to grow words, that can be put into your mail to your pen pal neighbor.
To send mail click on the mail icon and the glowing words on your plants, then click send.
The Team
Brett Ayo, UI https://twitter.com/Phazonspades

David, Programming https://twitter.com/WitzgallDavid

Luca, 3D Art https://twitter.com/_LucaLangenberg
Mascha, Game Design & Sound https://twitter.com/MaschaCamino
Leonard, Tech Art/Programming https://twitter.com/leonardschoelch